World Best! SMART GLASSES!
Take the lead in Smart Glasses Market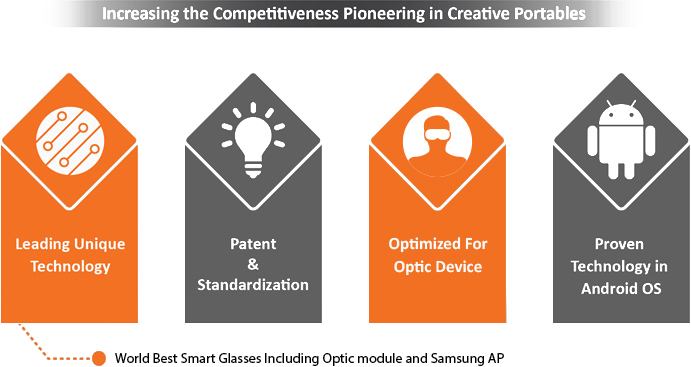 Smart Glasses
Smart Glasses is Wearable Device by Virtual Reality and stereo Image processing. Smart Glasses has attributes to display side by side 3D format contents, and the 0.5" LCoS micro display panel with an integrated back light source is equipped.